Hi Andrew
Happy to help if I can - we've got accurate stats for the last 5 years and have noted some interesting trends over the last 2 years. Some of these have to do with changes we've made but others seem to come from a change in the way people utilise forums - or at least ours.
Given that our activity based metrics are all up (as per below) while our post statistics remain stable (at about 50k/month), this tells me that we have a lot more readers than we had 12 or even 24 months ago.
Activity Metrics
Monthly Hits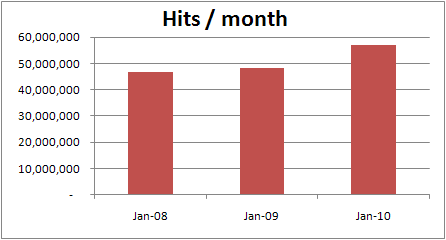 Unique Visits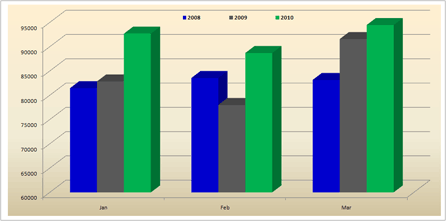 My analysis has identified that:
We have gained a large repository of information over that period
We rank highly in Google searches on topics related to our forum (mostly in the top 5)
Most of our member posted content is publicly visible although the technical data isn't
Our typical member / guest ratio is around 1.3:1 mostly as a result of the two points above
We could obviously make some changes to remedy some of that but I am currently of the view that a large number of the guests only come to get an answer to a technical issue and forcing them to register is unlikely to achieve anything except adding most of them to the inactive purge list the following quarter.
What we probably don't do a good enough job of promoting is the fact that the information they can see only represents about 10% of what is actually available.
It's one of the things under review now.
Hope some of that helps.
Cheers
Russ